AQ Group specialises in maintenance, desinfection, inspection and cleaning of climate systems and drinking water installations.
And an innovator in the field of making climate systems more sustainable!
Our divisions / joint ventures
In a competitive market, you need to focus on your core business. Interested in outsourcing maintenance activities on your climate systems and drinking water and process water installations? Yes please, but in a responsible manner. AQ Group's integrated package combines quality with cost efficiency. AQ Group is VCA**, ISO 14001, ISO 9001, ISO 45001, BRL 6010 and BRL K14010-1 certified.
AQ air quality
You should be able to rely on your climate systems. Not just now, but also in the long run. For example, cleaning and reconditioning of air handling units, induction units etc. A job for professionals. We ensure your climate systems will be brought back in excellent technical and hygienic condition.
AQ water
The time when a cooling tower and water distribution system were nothing more than an average installation component is definitely over. Recent outbreaks of legionella have put society on its toes. AQ water gives you the security you are looking for. We make sure you comply with all rules and regulations and will take care of everything. We also deliver water installations. Brand independent!
AQ air socks
Specialises in advice, assembly, matinenance, cleaning and servicing of all brands and models air socks. Using these textile air ducts, we create a draft free and noise free division of air. It is important to maintain and clean air socks on a regular basis. AQ air socks can create a cleaning and maintenance schedule. We can also help you by providing advise or by creating a detailed air handling plan.
AQ Cooling
Due to climate changes, climate installations need to become more energy efficient. AQ Cooling provides advice on sustainable solutions for cooling and heating of buildings and industrial processes. There is a growing need for a combination of equipment and services. AQ Cooling is confident it can play important part in this. But this calls for a professional! We ensure your climate systems will be brought back in excellent technical and hygienic condition.
AQ Cumulus
Air humidification is an important aspect of your climate installation and very important to your activities. You need to rely on a reliable partner to prevent outage and legionalla infections: AQ Cumulus.
AQ Cumulus combines the knowledge of air humidification systems and extensive experience in maintenance protocols, resulting in optimal maintenance work carried out.
AQ Circle-R
An innovative concept which will cause a landslide in the filter market thanks to its circular filters; sustainable in production and circular in use! AQ Circle-R filters consist of a separate cassette and an exchangeable filter medium.
The cassette is purchased once, the filter medium is the only part which needs to be replaced during periodic maintenance.
AQ International
AQ International gives you peace of mind that your climate and drinking water installations are in excellent condition. From our branche in Herentals, we are happy to service our Belgian customers.
We are fully ISO-9001, ISO-14001, ISO-45001, VCA**, BRL-6010 and BRL-K14010-1 certified.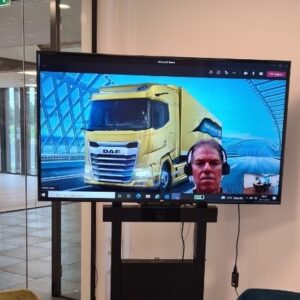 "AQ reageert snel als er een storing is, vaak staat er nog dezelfde dag iemand op de stoep en dat is perfect".

Coronaproof, oftewel via een videoverbinding spraken wij voor deze nieuwsbrief met Vincent Coers, al 20 jaar werkzaam als projectleider bij DAF trucks in Eindhoven.

"In mijn functie beheer ik diverse installaties die geplaatst zijn in de diverse productiefaciliteiten en kantoorgebouwen van DAF Trucks. Voorbeelden zijn naast drinkwaterinstallaties ook bijvoorbeeld verwarmings- en sprinklerinstallaties. Alles voor het beheer van een goed binnenklimaat."

Op dit moment doet AQ Group het onderhoud aan de koeltorens en geeft zij advies op het gebied van legionellabeheersing. Vincent: "AQ reageert snel, als er een storing is staat vaak nog dezelfde dag iemand op de stoep en dat is perfect".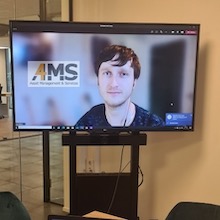 "AQ Group takes a pro-active approach when looking at the customer's situation during COVID-19."

We spoke to Frank Huiberts, via a COVID-proof videolink.

"AQ Group made an effort in taking KLM's situation during COVID-19 into account, and understands the issues we are dealing with. Regular meetings help us come to a solution whereby the customer can still rely on its installations and systems. This will be a long term plan, and AQ will be the right partner for this as they are a pleasure to work with." according to Frank.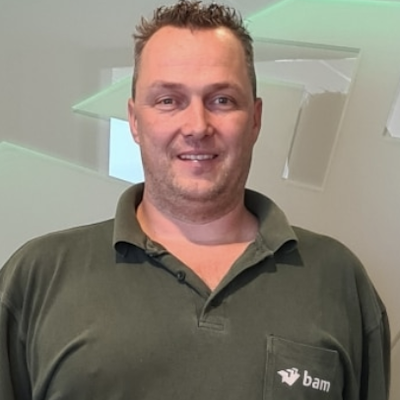 "The ability to adapt to any situation and its open structure for communication all add up to a great collaboration."

Karel Brinkman has been working at BAM Apeldoorn for more than ten years. He has worked himself up to service specialist and is the first point of contact with regards to mechanical engineering work on approximately sixty buildings from police in the east of the Netherlands. Together with two other colleagues. he manages all the work relating to this. "Taking inventory and providing supervision, drafting quotations and sending them off, ensuring the work is carried out and managing a team of engineers until the work has been complete. I am responsible from A to Z, and everything in between."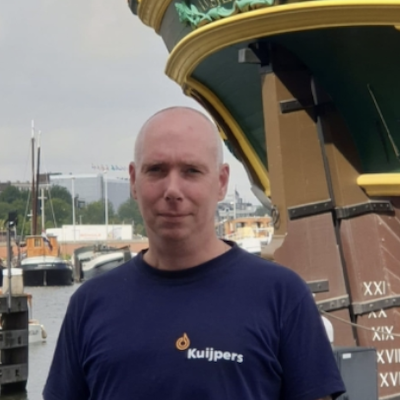 "From communication to knowledge on differnt buildings: the project engineers are very professional and take a pro-active appraoch. AQ Group is renowned in the field of air and water treatment!"

For this edition, we spoke to Pascal Peen. Pascal has been working as a service engineer at Kuijpers for more than a year. "I share responsibility for the planning of work and pay attention to progress, materials, requirements and end results of different projects. I am in touch a lot with project engineers who are working at various large museums in Amsterdam." He has actually been working with the AQ Group for more than 13 years as his previous employer used our services as well!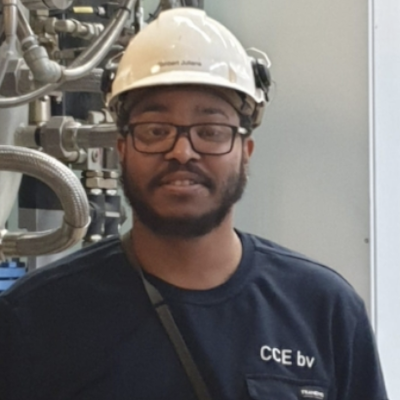 "AQ Group is one of a kind in their approach to full management of installations, water treatment and by offering a complete package."

For two years, mr. Glinbert Juliana has been working as Officer in Charge at CCE b.v., a power plant at the VU Amsterdam. "CCE stands for Coordination Centre Energy, we supply the hospital with electricity and, amongst other things, demineralised water. We supply campus with pressured air and heated/chilled water. All interruptions and outages are registered here, which we communicate with the different building technicians. It is of great importance for us to be present 24 hours a day."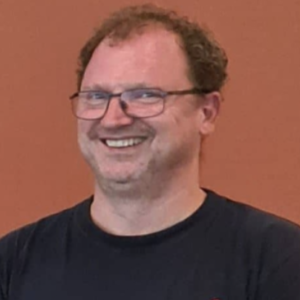 The owner of one of the buildings made the intermittent desicion to opt for a water treatment solution from another supplier. This did not prove to be very successful as there was a dramatic increase in calcification in the system. AQ Group was approached for a second opinion and discovered the water treatment was not sufficient for the cooling system in place. The owner asked AQ Group if they could provide a tranditional water treatment, chemically based, which was taken care of within a day. AQ Group then treated the system and replaced the cooling packages, leading to optimal functioning of the system. An excellent job, with the emphasis on flexibility and unburdening your customer.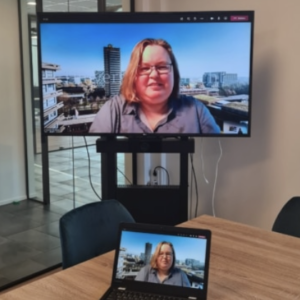 The biggest trust comes from the fact that AQ Group knows what they are talking about on a technical level and the advice they provide.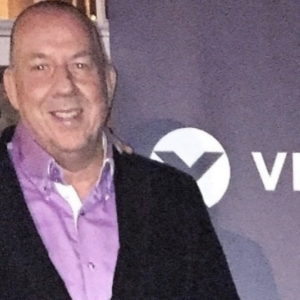 Their flexibility makes them a pleasure to work with. You are very approachable and come up with creative and solution orented ideas. I would recommend AQ Group to everyone!